Professional Ergonomic Solutions by Datanet
Datanet are excited to work with new and existing clients to reduce the risk of work related injuries, promoting health and well being in the workplace by providing interactive, ergonomic workstations that ultimately improve businesses bottom line.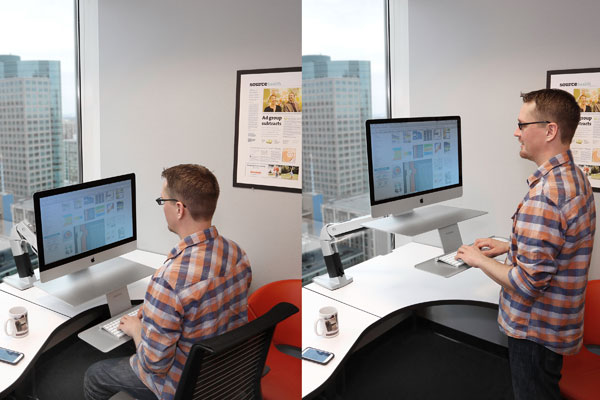 Over the last three decades Datanet have seen and experienced the changing and increasing reliance of computers and technology within the work place and have been committed to assisting businesses to increase efficiencies through automating processes.
The addition of ergonomic equipment and solutions into the Datanet portfolio makes perfect sense.
Datanet understand that productivity and efficiencies are essential to the success of businesses and critical to productivity is the health and well being of employees and employers alike.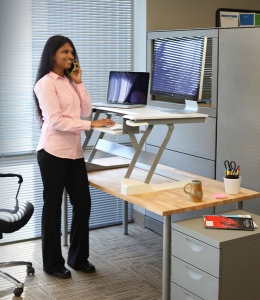 The benefits of ergonomics workstations are real and measurable, including:
Reduced absenteeism;
Reduction in error rates;
Increased productivity and keystroke rate;
Reduction in Workers Compensation Claims.
Pricing and Delivery
With over 30 years business experience Datanet have established strong relationships with suppliers and have a network of  warehouses and distribution centres Australia wide for fast, efficient delivery.
Datanet offer:
Personalised Service
Best Pricing
Volume Discounts
National Contracts
Authorised Reseller of Ergotron Solutions
Datanet have been appointed as an Authorised Reseller of Ergotron Ergonomic Solutions.  Like Datanet, Ergotron have been services clients since 1982, delivering quality products and solutions to businesses around the globe.
Ergotron are committed to delivering affordable and innovative solutions that promote healthier, more productive environments for digital life and work styles.
The portfolio of Ergotron products include computer mounting solutions for wall, ceiling & desk, desk stands, office and tech furniture, sit-stand workstations, device charging stations, carts and vertical lifts.  The human-centred design and the introduction of patented Constant Force™ lift and pivot motion technology means that the products require less user effort and adapt quickly and easily to the varying physical needs of individuals.
For further information about Datanet's Enterprise Mobility Solutions please visit the Datanet Corporate Website: www.datanet.com.au