Variety is the Spice of Life
Stand More, Sit Less
Take a Stand for YOUR Health Today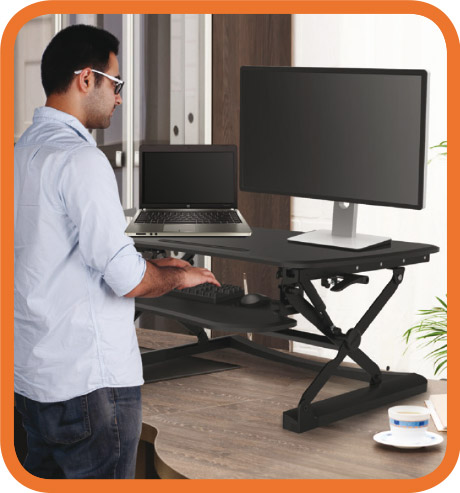 NEW Arise Deskalator
Affordable new sit to stand desk. 2 Sizes Available. 13 Adjustable Height Levels.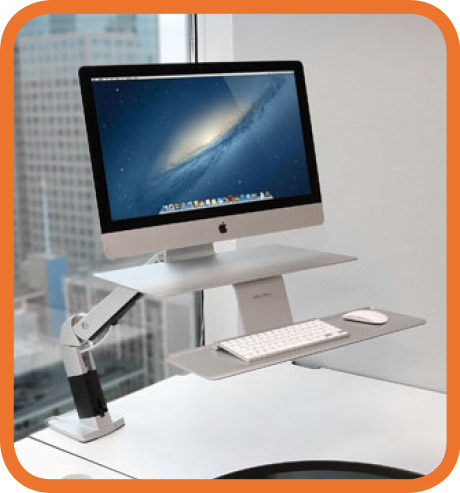 WorkFit-A
The WorkFit-A attaches at the back of the desk, or through the desk, and is available in multiple configurations.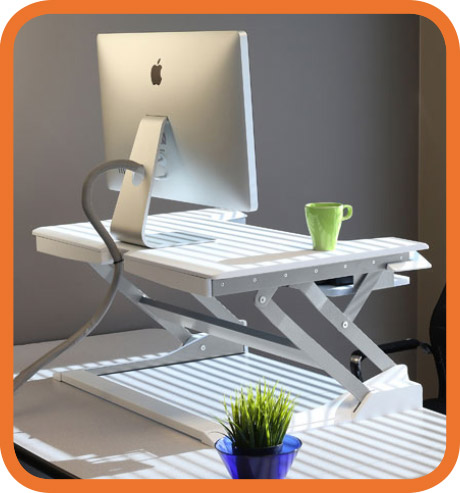 WorkFit-TL
Convert your existing Desk.  It's as easy as 1,2,3.  Free Delivery.
No Assembly.
When selecting your adjustable sit-stand desk be aware of the following points:
Movement between sitting and standing should be seamless;

Minimal user force should be required when moving between sitting and standing;

Quality – a sit-to-stand workstation is an investment that should last;

Should meet the height requirements of individuals (if you are over 6 foot check the suitability of the workstation);

Is there local support?

Match your workflow needs – do you use large/heavy workbooks, do you need room to spread your documents, how do you move around in your work area currently, are you on the phone or do you do more data entry?
We are here to assist you in the selection process to ensure you receive maximum benefit from your investment.
For Computer Users
Enjoy standing or sitting as you work, switching positions whenever you choose. This work style encourages healthy movement throughout the day

Safe, easy-to-use—simple installation and effortless operation

Easily and simultaneously lift keyboard and LCD screen to proper height for unsurpassed ergonomic comfort

Patented Constant Force™ lift technology provides fluid, one-touch adjustments of the keyboard and monitor positions for personalised computing
For IT and Facilities Staff
Flexible, open-architecture design is scalable for future computer equipment

Modify existing office spaces or cubes, without the cost of expensive professional installers

Safe and neat routing of cables
For HR/Risk Management and Company Cost Savings
Promote wellness in the daily work routine

Provide standing work platforms for employees without having to buy expensive height-adjustable chairs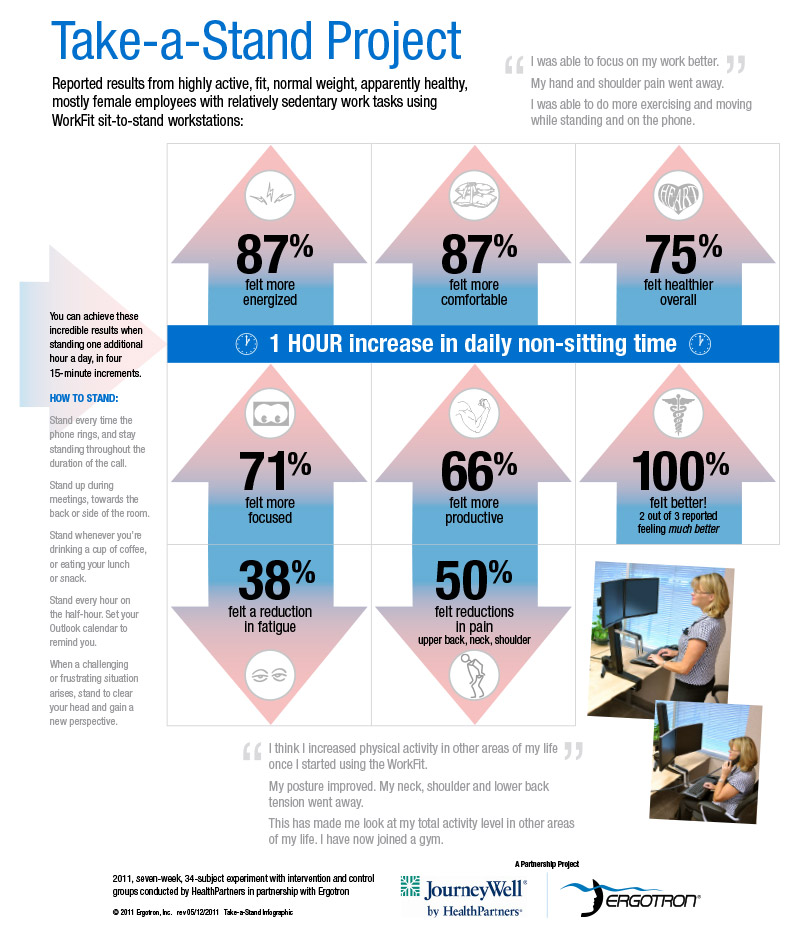 Click edit button to change this text.